Weather forecast for the Dolomites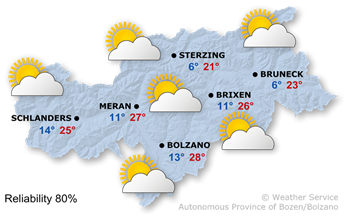 Northerly winds over the Alps.
High and partly thick clouds will move through, apart from that quite sunny. In the very North of the region light rain is possible.
Highest temperatures between 20° and 28°.
Light precipitations on the main alpine crest, elsewhere fair weather with some high clouds moving through. Towards the evening new light precipitations possible.