Weather forecast for the Dolomites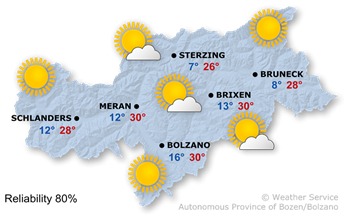 High pressure conditions with currents from north.
Sunny weather. During the first part of the morning possibility of low clouds locally.
High values up to 26°/31°.
Sunny weather with good visibility. In the afternoon some cumulus clouds will form but the probability of thunderstorms will remain generally low.